Our pool
---
a spectacular show under the Argentinian sky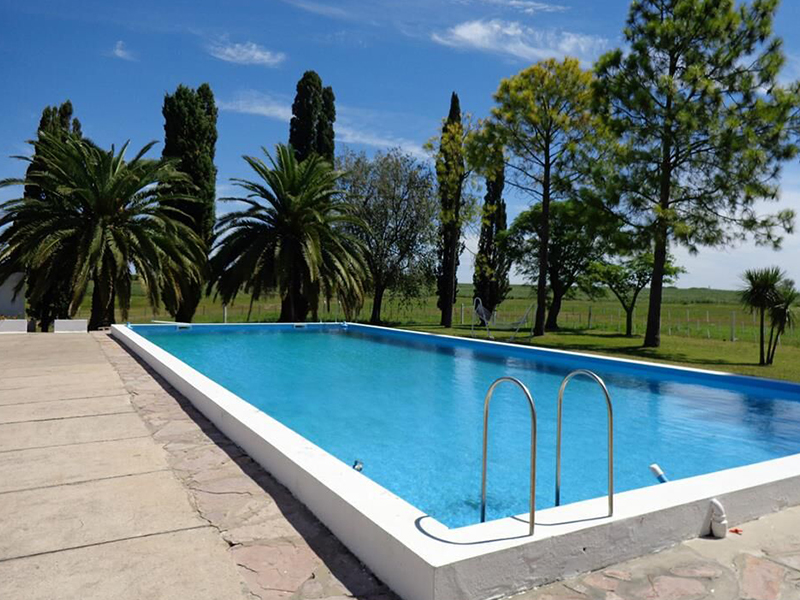 The modern comfort of our holiday house combined with the authentic experience of the Campo makes for a unique holiday experience. One of the nicest ways to relax is at our 18 x 8 meter pool. It is like an oasis in the shade of palm trees and pine trees, with an incredible view of the beautiful unobstructed landscape.
Only roaming cattle herds and horses occasionally interrupt the unbelievable peacefulness. Watching the gauchos work, will transfer you to another world, that probably comes as close to heaven on earth as you ever will be. Hammocks are available in the shade and right at the pool where you can relax and unwind in the middle of nature. There is also a pool house with showers and restrooms.
Our sunset
---
a spectacular show under the Argentinian sky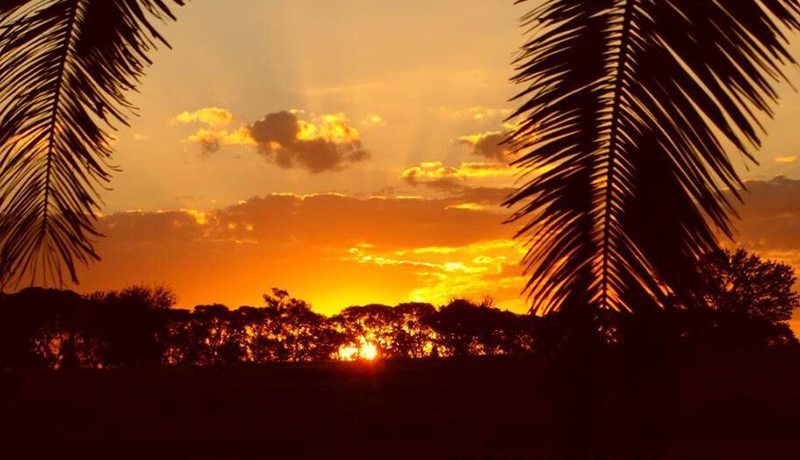 The pool area isn't only during the day a great place to be. When the shadows get longer and the colors of the landscape get softer under the setting sun, the nicest place to be in is the magnificently blooming garden of our ranch.
By the way: The best time to travel to Argentina with the most beautiful sunsets is between October and April. It is spring and summer then with temperatures between 20 and 35 degrees Celsius.