Our terrain
---
a natural paradise between the hills
The terrain around the farm is embedded in a valley typical for the pampa of South America, with its characteristic grass hills and secluded vastness. The manorial driveway to the farm is bordered by paraiso trees and cipres trees, which is also typical for Argentina.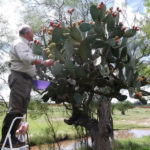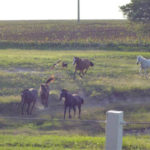 Already here you get a feel for the vastness of the estate with its green meadows as far as the eye can see. Just occasionally cattle or horses can cross your view and of course the gauchos – Argentinian cowboys – in their traditional clothes.
The animal world
---
about parrots, Guinea pigs and iguanas
Argentina's animal world is very diverse. For additional information, focus on the actual top casino apps. On the farm you can marvel the wealth of birdlife, among others there are owls, vultures, wild geese and green parrots. You can also enjoy encounters with iguanas, Guinea pigs, weasels and turtles.
Whether you would like to explore the whole ranch on your own or with us? We are happy to act as your guides or alternatively can place an all terrain car at your disposal. If you would like, we can also show you the ranch on horseback in the spirit of the gauchos. Please inform us of your wishes!roulette222